Black Oak - Hexparket
Through a unique coloring technique Junckers has recreated this look and together with the excellent strength properties of the oak a very exclusive product for floors is achieved.
Black Oak is from ancient times known as one of nature's own products made of oak stored submerged in a bog for centuries.
Natural processes cause the oak almost to become black and this characteristic color gives the wood a very authentic expression.
Where to buy
Choose the look of the hardwood floor: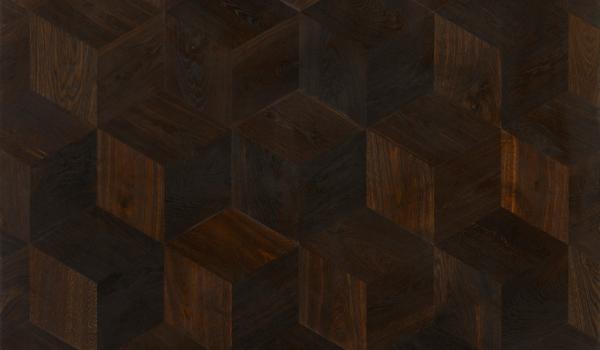 Harmony
This grade has a natural look with more color and structural graining variation between the individual tiles. Medium sized knots and fine hairline splits occur to some degree.
Thickness x width
3/4" × 14,6"
Surfaces
Untreated
Disclaimer:
Colors are very difficult to reproduce online and therefore the actual color on a wooden floor can vary from the color shown on the screen. Junckers accepts no liability to discrepancies and we always recommend ordering a physical sample before placing an order.
Try the Junckers Carbon Calculator
Find the most environmentally
friendly flooring solution
Green credentials
EPDs, accreditation towards DGNB, LEED
and BREEAM, ISO 14001 + 50001 certified
Responsible forestry
Junckers floors are chain of custody
certified through FSC® and PEFC™