HEXPARKET - By CarpEnter Cph & Hartmann
3/15/2017
DESIGN WITH NATURE'S PERFECT PATTERN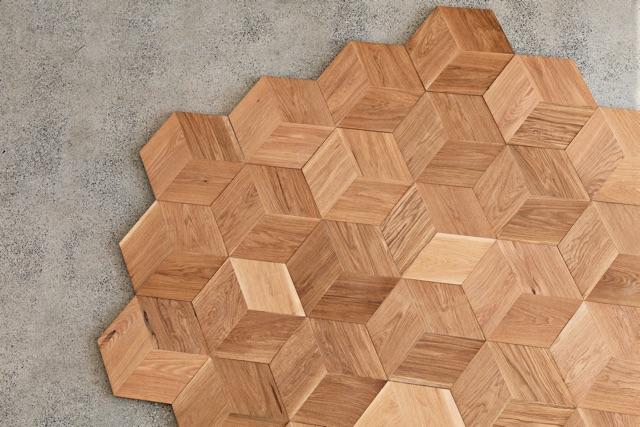 HexParket
Whether we realize it or not, the shapes and patterns in nature have a great impact on architecture and interior design.
Consciously or unconsciously, we let ourselves be inspired and the hexagon - a pattern based on equilateral triangles - is just one of several basic geometric patterns emerged by forces of nature and basic mathematics. Just take a look at a beehive, snow crystals or the shape of certain flowers.
With Junckers HexParket we have recreated this pattern. Enjoy the aesthetics, the graphic look and the clean sharp lines expressed in this hardwood floor.
Find more information here
UNDER FLOOR HEATING
A Juncker solid hardwood floor is guaranteed for use together with all types of Under Floor Heating Systems.
SOLID HARDWOORD FLOORS LASTING FOR GENERATIONS
Own produced solid hardwood flooring since the 1930´s
Wood Care since the 1950´s.
Product design based on a long heritage of Danish craftsmanship.
Designed and manufactured in Denmark.
Based on sustainability from log to finished floor